for Echo Express III-R and xMac Pro Server
Sonnet's Mobile Rack Device Mounting Kits enable you to install one full-height or two half-height 5.25" form factor mobile rack devices inside an Echo Express III-R's or xMac Pro Server's rackmount enclosure. You can choose one of our pre-configured kits to add to your system, or opt for the Basic Edition kit. With the Basic Edition kit, you add your own devices (up to 8" in length), host PCIe cards, and interface cables. You can install a variety of devices, including LTO tape drives, Blu-ray burners, and shuttle drive enclosures for 3.5" hard drives or 2.5" SSDs. An integrated 100W power supply powers the devices, while a quiet 80mm fan cools them. If you need to install only one half-height device, blank plates are included to allow you to cover the remaining space to keep a clean look.
Supports either one full-height or two half-height devices inside the rackmount enclosure.
Add your own devices and PCIe cards with the Basic Edition, or select one of our pre-configured kits to suit your workflow needs.
Plenty of power for installed devices.
Matching connector for nearly every device.
80 mm fan provides good airflow over the devices to cool them.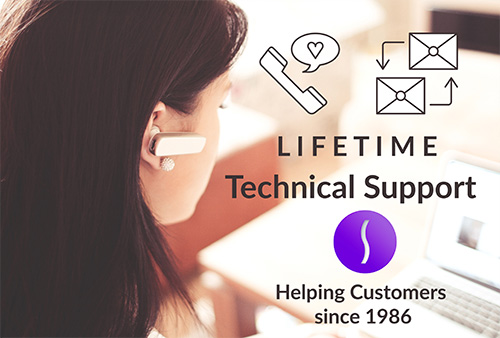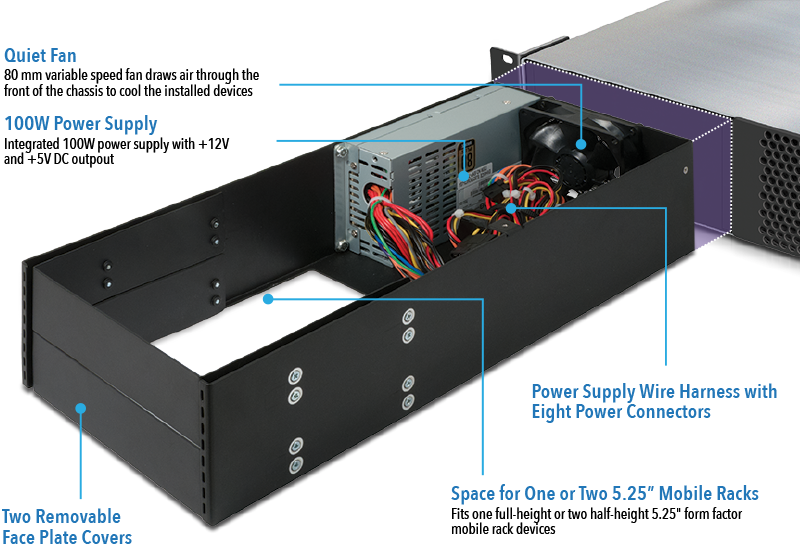 For the Basic Edition kit, secure your devices inside the frame using provided mounting screws. For all kits, connect power connectors and interface cables to the devices, and then route the interface cables out through the kit's passthrough opening. Install your own (or pre-configured kit's) PCIe card into a slot in your Echo Express III-R or xMac Pro Server, and then install and secure the mobile rack kit into the Echo or xMac enclosure. Finish the process by connecting the devices' interface cables to the card you installed.

Basic Edition
Part No. EXP3FR-MRM
With the Basic Edition, you provide the mobile rack devices, cables, and PCIe cards. The mounting kit includes the screws necessary to secure the devices and eight power connectors from which to choose to connect them.

Includes:
Mobile Rack Device Mounting Kit
You Add:
Your own mobile rack devices
PCIe cards and cables
Mac Pro Migration Edition
Part No. MR-MPM-X3HD
This version includes the Mobile Rack DeviceMounting Kit with three 3.5" 6Gb/s SATA trayless hot-swap drive cages, one mini SAS-to-4x internal SATA cable, and an external 8-port 6Gb/s SAS/SATA PCIe 2.0 card. Add three of your own 3.5" hard drives to complete the package.

Includes:
Mobile Rack Device Mounting Kit
Three 3.5" 6Gb/s SATA tray less hot-swap drive cages
One mini-SAS-to-4x internal SATA cables
External 8-port 6Gb/s SAS/SATA PCIe 2.0 card
You Add:
Three of your own 3.5" hard drives
Mobile Rack Device Mounting Kits