Creative Canvas
DisplayLink Dual HDMI Connections + Power Delivery Passthrough Solution
Creative Canvas
DisplayLink Dual HDMI Connections + Power Delivery Passthrough Solution
Connect Two 4K 60Hz HDMI Displays via a Single Thunderbolt or USB-C Port
Power Passthrough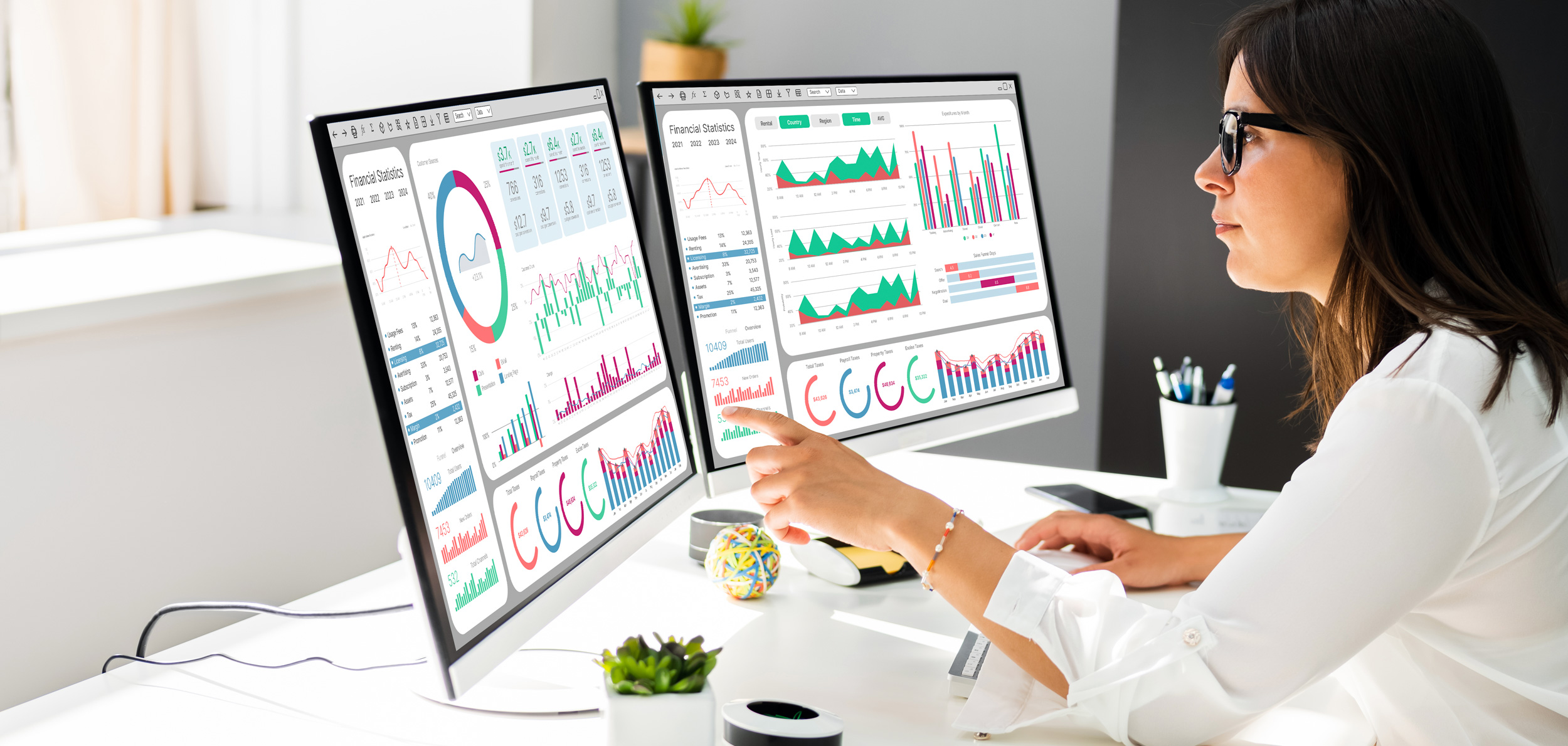 Efficiency Booster
Bus-powered adapter enables connection of two 4K HDMI displays to a single Thunderbolt or USB-C port on your computer.
Connect your computer's USB-C power cable to the Sonnet adapter to save a port on your computer.
Open multiple applications on different displays, view your work on larger screens, browse the web, and watch videos.(1)
Download/install DisplayLink software, connect the Sonnet adapter and your displays, and then configure your desktop on the connected displays.
Supports 1440p and 1080p displays @ 144Hz.
Passes audio through the cables connecting your displays.
Best for use with M1/M2 MacBook Air, M1/M2 13-inch MacBook Pro, or M3 14-inch MacBook Pro.
Also compatible with other Mac, Windows, Ubuntu and Chromebook computers.
Not Just for 4K Displays
Recommendation for Two 4K 60Hz External Displays
Computers with Thunderbolt 3 ports or Thunderbolt 4 ports
(Includes M1 Pro/Max/Ultra, M2 Pro/Max/Ultra, M3 Pro/Max)
M1/M2/M3 Macs with Thunderbolt/USB4 ports (except Mac mini)
PC notebooks with USB4 or USB-C ports
Thunderbolt 3 Ultrabooks with 1 display support
USB-C to HDMI Adapter + HDMI port, or
USB-C to DisplayPort Adapter + HDMI to DisplayPort Adapter
DisplayLink Dual HDMI Adapter for M1 Macs
DisplayLink Dual HDMI Adapter for M1 Macs
DisplayLink Dual HDMI Adapter for M1 Macs
M1 Pro or M1 Max Mac
Mac with four Thunderbolt 3 ports (except Mac mini)
Thunderbolt Dual HDMI Adapter
Thunderbolt Dual HDMI Adapter
Thunderbolt Dual HDMI Adapter
Mac with two Thunderbolt 3 ports
Mac mini with four Thunderbolt 3 ports
Windows computer with Thunderbolt 3
*
or 4 ports
Thunderbolt Dual HDMI Adapter
Thunderbolt Dual HDMI Adapter
DisplayLink Dual HDMI Adapter for M1 Macs
MacBook or WIndows computer with only USB ports
DisplayLink Dual HDMI Adapter for M1 Macs
DisplayLink Dual HDMI Adapter for M1 Macs
DisplayLink Dual HDMI Adapter for M1 Macs
Computers with Thunderbolt 3 ports or Thunderbolt 4 ports (Includes M1 Pro/Max/Ultra, M2 Pro/Max, M3 Pro/Max)
M1/M2/M3 Macs with Thunderbolt/USB4 ports (except Mac mini)
PC notebooks with USB4 or USB-C ports
Thunderbolt 3 Ultrabooks with 1 display support
USBC to HDMI Adapter + HDMI port, or
USB-C to DisplayPort adapter + HDMI to DisplayPort Adapter
DisplayLink Dual HDMI Adapter for M1 Macs
DisplayLink Dual HDMI Adapter for M1 Macs
DisplayLink Dual HDMI Adapter for M1 Macs
M1 Pro or M1 Max Mac
Mac with four Thunderbolt 3 ports (except Mac mini)
Thunderbolt Dual HDMI Adapter
Thunderbolt Dual HDMI Adapter
Thunderbolt Dual HDMI Adapter
Mac with two Thunderbolt 3 ports
Mac mini with four Thunderbolt 3 ports
Windows computer with Thunderbolt 3
*
or 4 ports
Thunderbolt Dual HDMI Adapter
Thunderbolt Dual HDMI Adapter
DisplayLink Dual HDMI Adapter for M1 Macs
MacBook or WIndows computer with only USB ports
DisplayLink Dual HDMI Adapter for M1 Macs
DisplayLink Dual HDMI Adapter for M1 Macs
DisplayLink Dual HDMI Adapter for M1 Macs
USB-C to Dual 4K 60Hz HDMI Adapter